News
For concerts I conduct or concerts and projects I am involved in as Music Director at University of Cologne, see https://collmus.uni-koeln.de/
October 2022
Invitation to the ACDA 2023 in Cincinnati, Ohio
I am invited to the ACDA (American Choral Directors Association) conference 2023 in Cincinnati, Ohio (USA) to hold a panel on my completion of Mozart's Requiem.

October 2022
New Work: "Event Horizon"
World Symposium on Choral Music 2023 in Istanbul commissioned a new piece to be premiered by in April 2023 by Sofia Vokalensemble (Stockholm) directed by Bengt Ollén. The new piece will be titled "Event Horizon" and is based on an original text written by Welsh author Euan Tait in collaboration with me especially for the new composition.

October 2022
Sheet music: New choral works
Helbling publishes "Thine eyes", "And a Star over all (Two John Masefield Songs)", "CGV", and "Pulchra es" in the upcoming months.

September 2022
CD Recording
Kölner Vokalsolisten recorded "Tall Trees Grove, March 1st" for vocal sextet for a CD release in 2023.

September 2022
CD Recording
In 2024, Rondeau Production releases a CD with my choral music, performed by Ensemble vocal and Kammerchor der Hochschule für Musik und Theater Hamburg conducted by Cornelius Trantow.


June 2022
Sheet music: Edition of Mozart's Requiem
My completion of Mozart's unfinished Requiem fragment is available at Bärenreiter publishing house (Score, Urtext edition / Introductory Text/Analytical Study / Vocal score, Urtext edition)

May 2022
"Allein" / "Gott des Himmels"
StimmGold Vokalensemble commissioned "Allein" (inspired by a song by Max Reger) and an arrangement of organ chorale "Gott des Himmels und der Erden" by Max Reger, both pieces for Vocal Sextett, to be premiered and reorded on CD in 2023 as part of the project "150 Jahre Max Reger und der Klimawandel".

February 2022
Uranus
hamburgVOKAL commissioned Uranus for choir a cappella. The premiere had to be postponed due to the pandemic and is now scheduled for June 24th 2023 in Hamburg.
Cast: hamburgVOKAL dir. by Matthias Mensching

February 2022
New Work: "Lichtungen"
Alte Oper Frankfurt commissioned a new piece for chorus and orchestra to be premiered on April 29th 2023.

January 2022
Mars & Venus
via-nova-chor München commissioned Mars and Venus for choir a cappella to celebrate their 50th anniversary. The concert had to be delayed due to the pandemic and now is scheduled for July 2nd 2023.
Cast: via-nova-chor München dir. by Kerstin Behnke

Conducting
See current event overview of Collegium musicum at University of Cologne for upcoming concerts I am conducting or involved in as Music Director at University of Cologne.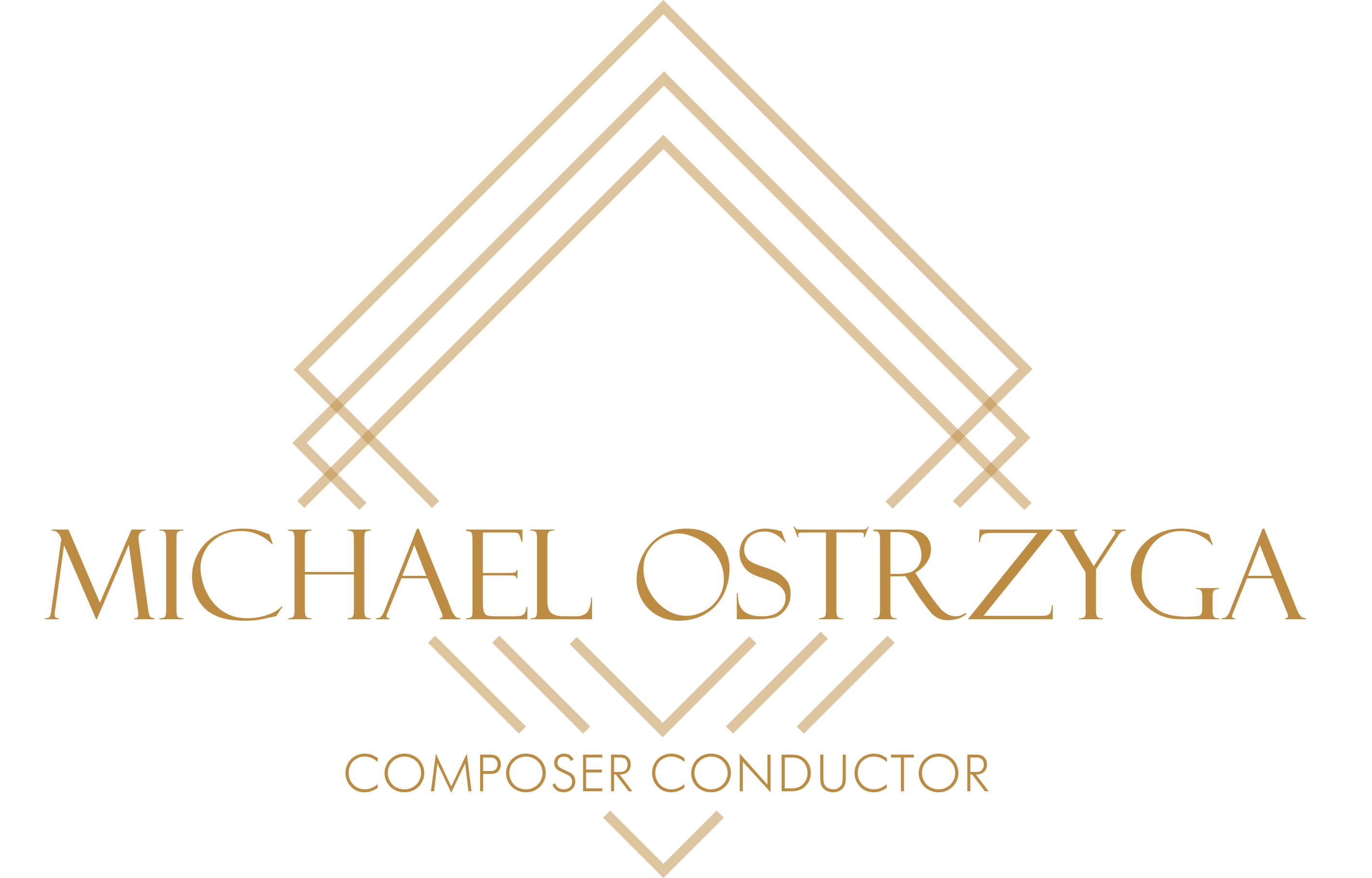 © 2022 Michael Ostrzyga