News Archive (since March 2022)
For concerts I conducted or concerts and projects I was involved in as Music Director at University of Cologne, see https://collmus.uni-koeln.de/
July 2022
Mozart Requiem
Zürcher Sing-Akademie and Freiburger Barockorchester, directed by Florian Helgath, perform my completion of Mozart's Requiem in Tonhalle Zürich on Sept 10th and in Klosterkirche Rheinau on Sept 11th. Soloists are Jenny Högström, Ursina Patzen, Tamas Henter, and Yves Brühwiler.
Cast: Zürcher Sing-Akademie, Freiburger Barockorchester, Florian Helgath

July 2022
Bürgerchor
This summer I have the pleasure to be part of a new project launched by the Gürzenich Orchestra. I will assemble and prepare a choir with singers from the Cologne area to perform Beethoven's 9th with the Gürzenich Orchestra, directed by Francois-Xavier Roth, as season opener in August 2022.

June 2022
Edition of Mozart's Requiem Fragment, newly completed
Bärenreiter released my completion of Mozart's unfinished Requiem fragment.


Bärenreiter

June 2022
Sheet music: New choral works
Helbling publishing house releases several new compositions, such as "By the numbers", "Crossing the Bar", "Farout" (commissioned by chor.com 2021) and "Excelsis" for chorus and organ (commissioned by Collegium Vocale Hannover).
Helbling publishing hous

May 2022
Tall Trees Grove, March 1st 2016
For a forthcoming CD of Kölner Vokalsolisten I am writing a new piece about my memory of a special day hiking to and through Tall Trees Grove in Northern California. Recordings take place in autumn 2022.

March 2022
Nordsee-Tagebuch I for Piano Solo
A Piano Recital as part of the Klavierfestival Lindlar (https://www.klavierfestival-lindlar.de/) combines many of my compositions for piano solo combined with music by J. S. Bach (partly in transcriptions for Piano, by Busoni and Liszt). My four-part cycle "Nordsee-Tagebuch I" will be premiered. Christoph Schnackertz performs.
Cast: Christoph Schnackertz

March 2022
For the Girl in the Cave of Horror
Junges Ensemble Berlin commissioned a new work in two parts to be inserted between the parts of Heinrich Schütz' Musikalische Exequien. Premiere will be on November 13th 2022, Samariterkirche Berlin Friedrichshain, as part of their programm Schütz350. The new work might be described as the Musikalische Exequien for the Girl whose 6000-year-old remnants have been found in the so-called Cave of Horror (near the Dead Sea) in 2021.
Cast: Junges Ensemble Berlin dir. by Vinzenz Weißenburger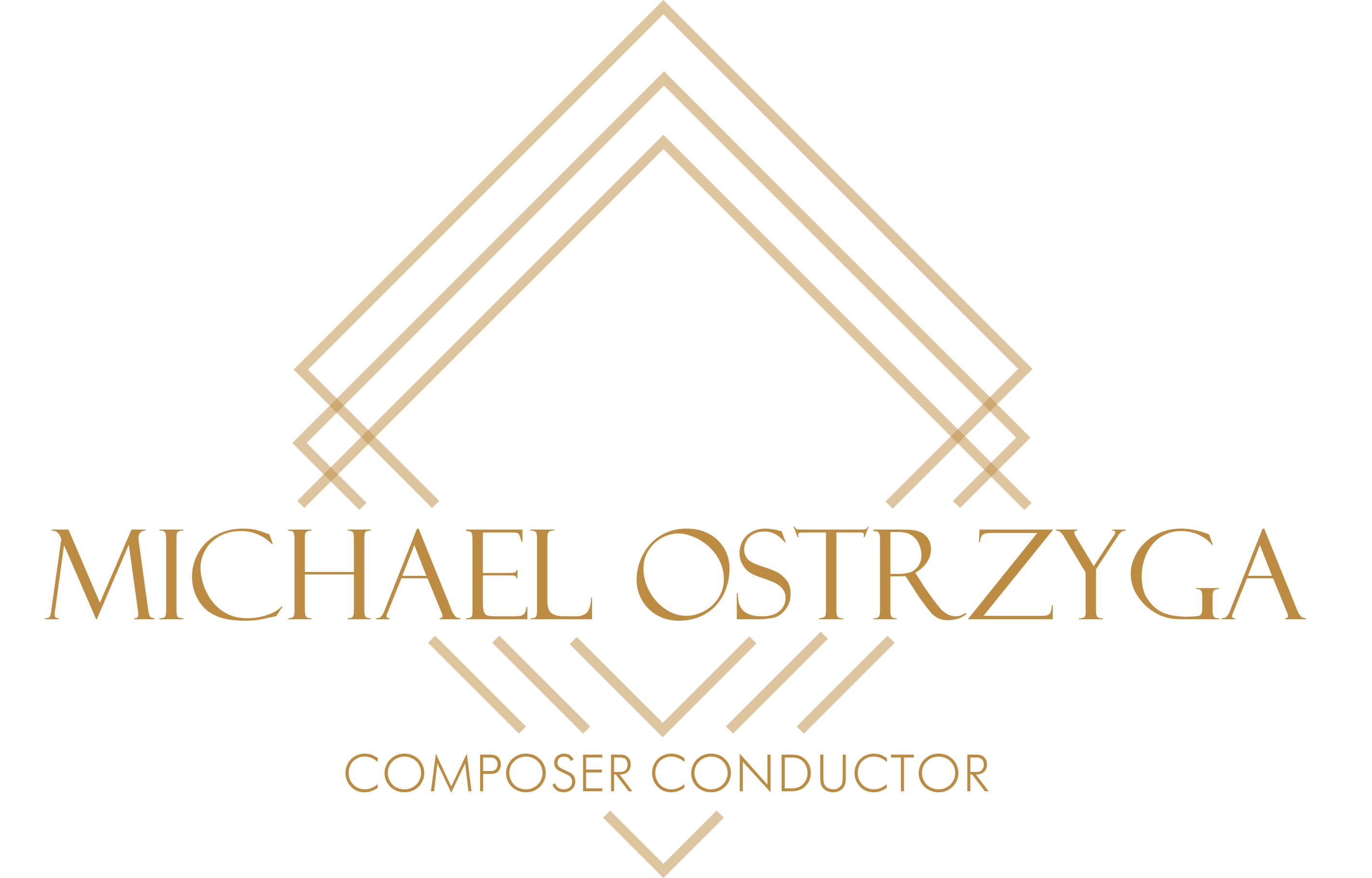 © 2022 Michael Ostrzyga