Biography (short)
Michael Ostrzyga, composer and conductor, was commissioned by Schleswig Holstein Musik Festival, World Symposium on Choral Music 2023 in Turkey as well as 2020 in Auckland, NZ, Alte Oper Frankfurt, Finnish YL Male Voice Choir (Ylioppilaskunnan Laulajat), Latvian Youth Choir "Kamēr…", StimmGold Vokalensemble (Bavaria), and Kammerchor Stuttgart, among others. He draws inspiration from a wide variety of sources, including natural, technological, astronomical, historical, mythological and pop-cultural phenomena and contexts.
Performers include the Raschèr Saxophone Quartet, Jeaner Philharmonic Orchestra, Boston Modern Orchestra Project, Concerto Köln, Freiburger Barockorchester, New Dublin Voices, Kammarkören Pro Musica and Allmänna Sången (Sweden), the Australian Chamber Choir, Chorwerk Ruhr, and MDR-Rundfunkchor.
Ostrzyga presented a completion of Mozart's Requiem fragment based on, for the first time, musicological and historically informed music-theoretical perspectives as well as artistic practice in composition, instrumentation, and arranging. It was published by Bärenreiter Verlag in 2022. The CD recording of this edition was nominated for an Opus Klassik as "Editorial Achievement of the Year" in 2021.
Ostrzyga is Music Director at University of Cologne. From 2007 to 2019 he was conductor and artistic director of the Oratorienchor Brühl. As a guest conductor, he collaborated with ensembles like Boston Modern Orchestra Project, Bochumer Symphoniker, Neue Philharmonie Westfalen, Musikfabrik, and Kölner Vokalsolisten. He appeared in festivals like Brühler Schlosskonzerte and Acht Brücken, conducting for instance Feldman's Rothko Chapel and vocal works by Ligeti. He has also regularly commissioned and premiered numerous works by composers such as Friedrich Jaecker, Martin Herchenröder, Jan Masanetz, and Anno Schreier.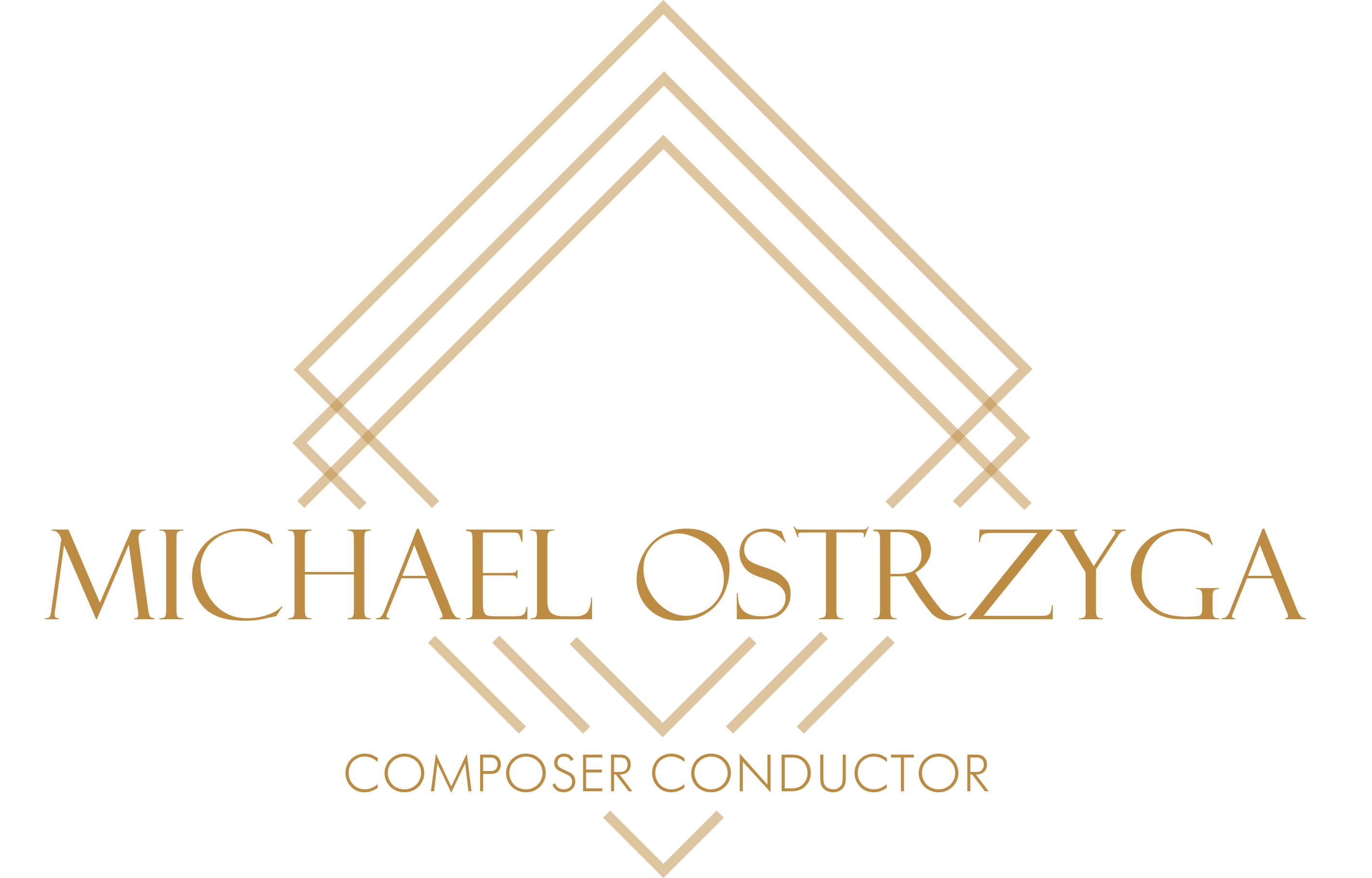 © 2023 Michael Ostrzyga